Sweater Club Scholarship Programme
Event Navigation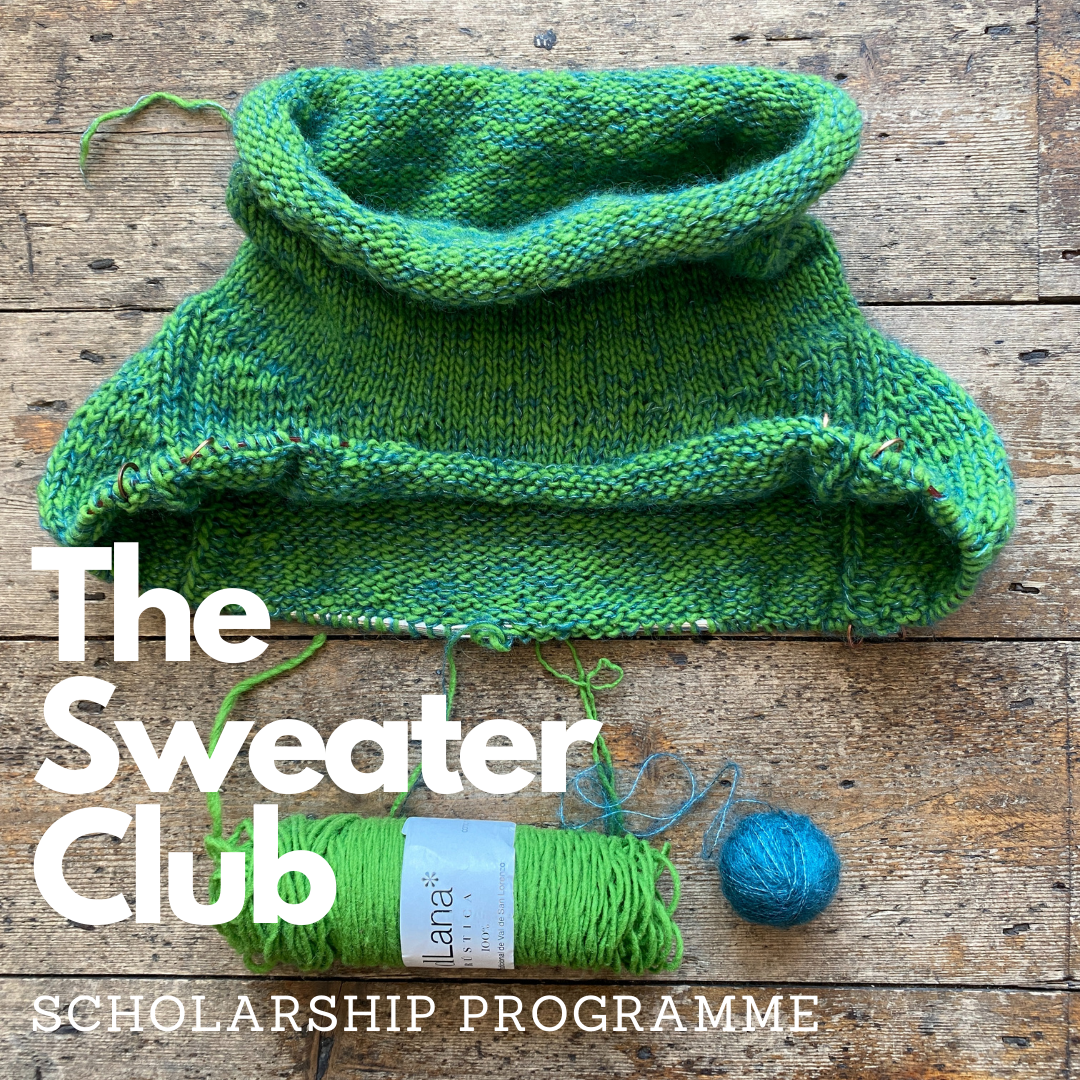 Knitting hats and scarves is great but moving onto sweaters is *next level*.
Wild and Woolly's Sweater Club has been delivering sweater knitters to the world ever since it started 4 years ago. And the more knitters we see becoming sweater-knitters, the more we get what a difference it makes to your confidence as a knitter. At the same time we know that the cost of taking part is prohibitive to many knitters on low/no incomes. It's a problem we've been scratching our heads about for a while, but a solution has now taken shape in the form of a small fund created by the Yarn Forward project. This is made possible through the solidarity and generosity of knitters who shop with us in Clapton and online.
The Sweater Club Scholarship Programme  will fund one place at each round of the Sweater Club for a low/no income knitter who would not otherwise be able to afford to come. If you would like to apply for a place, you simply need to email sweaterclub@wildandwoollyshop.co.uk  and explain why you would like to take part in the Sweater Club. In general we will award the Scholarship to knitters in the order that we receive requests. Successful applicants for a Scholarship place will need to be able to answer YES to ALL the following questions..
Are you a knitter on low/no income?
Can you confidently knit, purl, cast on and cast off?
Would you like the structured support of a 5 week course to help you start and finish knitting a sweater?
Are you able to attend evening classes in person in Clapton, east London?
All class fees and materials* will all be covered by the Sweater Club Scholarship Programme.
As the Sweater Club is a recurring course, there is no deadline for applying for a Scholarship Place. Simply write to sweaterclub@wildandwoollyshop.co.uk and tell us why you'd like to the join the Sweater Club. Selections will take place 2-3 weeks before the start date of the next Sweater Club.
Unsuccessful applicants for each round will be put on a list for future rounds.
*Yarn and needles up to a total full-price value of £95
Get FREE Wild and Woolly News in your inbox