Sweater Club
11 November, 2021 @ 6:30 pm
|
This five-part course takes place on 15, 22, 29 September, 6 and 20 October
(See all)
Free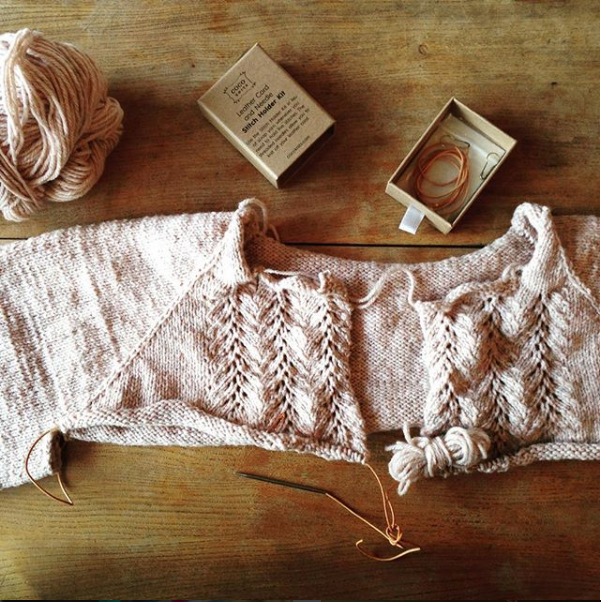 Start (and finish) knitting a sweater? Yes you can!
If you've conquered the basics of casting on, purling, knitting and binding off, then you're ready to move on and make a start on your first garment and this set of classes will take you all the way.
Over 5 weekly classes we will work through knitting your choice of top-down top. During this special edition sunny season Sweater Club, we encourage you to select a light weight top-down t-shirt, sweater or cardigan pattern and consider using a plant based fibre like cotton or linen. Whatever you choose we will work through it together, step by step, so that by the end you will have a finished garment and the confidence and knowledge to get going on knitting many more.
Each week we will guide you through the garment construction techniques that your pattern requires. Providing you can continue knitting between the classes, your brand new hand knitted sweater will be in sight by the end of the 5 weeks.
During the course you will learn how to:
choose the right yarn for your pattern
measure yourself correctly to choose the right size for the pattern you want to knit
swatch and measure your knitting gauge
read and follow the pattern and its knitting terminology
master the stitches and techniques used in the pattern
complete the garment with appropriate finishing techniques and blocking
The course fee includes tuition and pattern instruction. Patterns, needles and yarn are available to purchase separately with a 10% participant's discount. We also have a Scholarship Programme to fund one place on the course for a low/no income knitter. If you are interested in applying for this place, please see the information on our Scholarship Programme page. The Scholarship place is made possible by our YARN FORWARD project, which you can contribute to here.
As this course is based on knitting a top-down garment, students are encouraged to select a pattern from the list below before the course commences. Help and advice with choosing patterns is always available in the shop.
Sweaters
Cardigans
T-shirts
Alternatively any of the sweaters in these books of top-down sweater patterns would be great options:
Cancellation Policy
When booking your ticket, please make sure you are able attend on the date selected. If you wish to cancel your booking we can offer refunds on purchased tickets up to two weeks  (14 days) before the class date. After that time, refunds will be dependent on whether we can re-sell your ticket to someone on a waiting list. For classes which are regularly repeated, date change requests can be considered up to 10 days before your workshop date. Please email us for more details.
Get FREE Wild and Woolly News in your inbox